1. Prince Harry visited Canada to meet Meghan Markle by opposing Public event
According to Royal rule, the family member of the royal family cannot oppose their official visit for any personal matter. But this Royal rule has broken by Prince Harry when he visited Canada to meet Meghan Markle when she was busy shooting a movie rather than going to London for a public event.
2. Meghan Markle walked ahead of Prince Harry
The person with a lower status/origin in the Royal family is not allowed to walk ahead of the person with high status. But this rule of the royal protocol has also broken by Meghan Markle in multiple public events by walking ahead of Price Harry.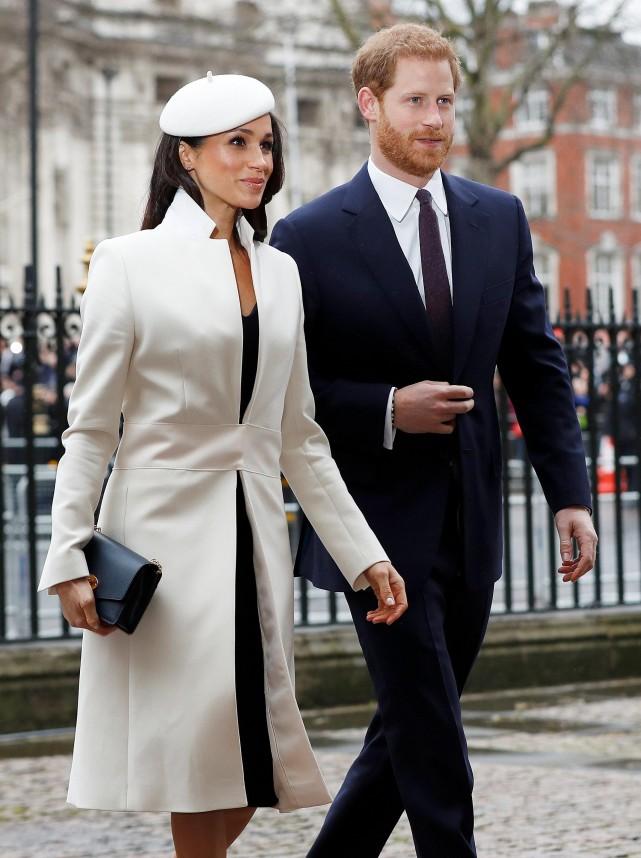 3. Meghan Markle wears Black dresses in Public events
According to Royal rules, the Royal family can be dressed in Black color on mourning events only. But we can see Meghan Markle usually wears black dresses in official events of the royal family. Not only this, she had violated another rule of the royal family by applying black nail paint in British Fashion Awards 2018 because, in the royal family, women can only apply nude and pink color's nail paint.
4. Prince Harry and Meghan Markle don't hide their feelings
Hugs and kisses between Royal couples in events are normal. But Price Harry and Meghan Markle have kissed several times in public very passionately. It shows that they cannot hide their feelings in public. 
5. Meghan Markle closes car door by herself
Meghan Markle has closed the door of the car many times by herself which is against of Royal protocol. Although it is not a big violation royal protocol it shows that Meghan Markle has not got over from her old habits.
6. Duchess of Sussex didn't wear a name tag in Royal race
The requirements of the Royal race in Ascot for Royal female dress code include a cover shoulders skirt with knee-length along with an elegant hat. It is also compulsory to put a branded name tags on the dress. But in Royal Race of 2018, Duchess of Sussex had ignored this rule by keeping her name tag on her hand instead of putting that on her dress.
7. Meghan Markle ignored the royal rule of pantyhose
According to Royal etiquette, you must have to wear pantyhose no matter what is the situation or wherever you are going. But Meghan Markle attends many public events without wearing it.
8. Duke and Duchess of Sussex took off their shoes on Beach:
It is against of royal etiquette to off their shoes in official traveling. This rule has broken by both Prince Harry and Meghan Markle when they visited Australia's famous Bondi beach in 2018. They took off their shoes and walked on the beach barefoot.
9. The informal attitude of Prince Harry and Meghan Markle:
Prince Harry and Meghan Markle wished the future prince, George on the Kensington Palace's official Instagram page through a comment because they should have actually make a separate post on the official Instagram account. Not only this, they had not mentioned the full name of the future king which is so untraditional and against the royal rules.
10. Meghan Markle appeared in Public event without Bra
To support feminism, Meghan Markle forgotten that she is also a Royal family member. She appeared in a public event without a bra which is against royal rules.